Children at Kingsmoor Academy use the internet on a regular basis as part of their learning, in school and at home. Computer Technology enhances learning and teaching staff at Kingsmoor Academy want to ensure pupils get the most from it, by encouraging responsible online behaviour.
In school, we use a filtering system to prevent children accessing inappropriate sites. We also remind children in every Computing lesson of the importance of keeping themselves safe online.
At home, sometimes children can be given unsupervised access to the internet. This potentially allows them to access all kinds of society, both good and bad.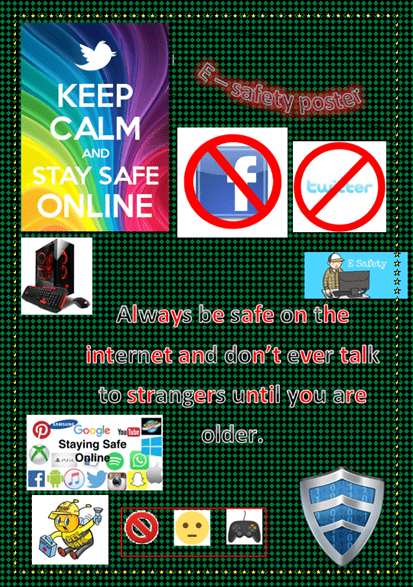 E-Safety Aims for 2018-2019
To involve pupils in solving problems, offering help and advice to other pupils when needed.
To establish an e-safety newsletter to inform parents and children about important e-safety updates.
To deliver e-safety assemblies which are suitable for KS1 and KS2 pupils.
To organise a whole school safer internet day/week (February 2019) to update our knowledge about online safety, and to try out different activities and games to try out different activities and games with the help of the E-Safety Champions.
To provide all pupils with opportunities to develop skills that will be important throughout their lives.
E-Safety Champions information

E-Safety Champions at Kingsmoor: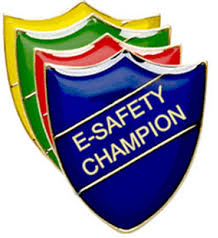 Useful links about how to stay safe online:
https://www.bbc.co.uk/newsround/44074704
https://www.bbc.co.uk/cbbc/findoutmore/stay-safe-facts
https://www.thinkuknow.co.uk/5_7/hectorsworld/