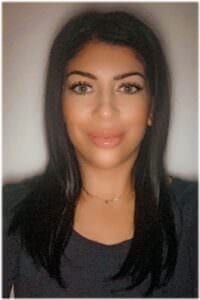 On behalf of all the staff at Kingsmoor Academy, I would like to welcome you to our school website and I hope that you enjoy learning more about the school whilst you are browsing.
Kingsmoor Academy is sponsored by the Academy Transformation Trust.  We are a caring, inclusive school with high expectations for all of our pupils, whereby we aim to provide a calm and stimulating learning environment, rooted in mutual respect and where everyone is valued.
Our recent Ofsted inspection in February 2020, confirmed that we continue to be a good school.  They highlighted that: 'Pupils feel proud to attend Kingsmoor Academy and they enjoy learning. Staff have high expectations. The school's mission for every child is to be 'equipped with the knowledge, skills and understanding they need to be the best they can be' is a reality for all pupils.'
We take pride in the wider curriculum that we provide for our children which offers enriching opportunities throughout their learning journey at our school.  Our pupils are encouraged to explore and be inquisitive learners both in the classroom as well as in our Forest school.  The wellbeing of our children is paramount at Kingsmoor and we provide children with 'circle time' opportunities to talk freely. We have yoga breaks and provide a range of clubs to support character building and to enable them to develop life skills. We provide all of our pupils' with meaningful opportunities to understand how to be responsible, active citizens who contribute positively to society. We strive to ensure that your child will discover their talents and grow in confidence with a wealth of opportunities available to them. Pupils also have opportunities to take part in talent shows, sporting events and residential trips.
It is our mission that every child should be equipped with the knowledge, skills and understanding they need to be the best they can be.
At Kingsmoor Academy, we are very proud of the excellent relationships that exist between our pupils, parents, staff, governors and the wider community.  If you are a prospective parent, we hope that you will come and visit the school personally.  If you would like to arrange a visit please call the school office.  We look forward to welcoming you to Kingsmoor.
Miss Angela Lymbouris
Principal